Cristina Bacalso
Stronger Together - Towards reciprocity, solidarity and communal forms of resilience
Cristina Bacalso is an independent research consultant with a specialisation in public policies for adolescent and youth development, youth participation, and advocacy. She has over 15 years of experience in policy and advocacy for young people, including as Adolescent Development and Participation advisor for UNICEF Europe and Central Asia Regional Office and UNICEF Innocenti, and Research Coordinator for Youth Policy Labs, a global think-tank specifically focusing on youth.
Talking points:
What is resilience?
How can we become more resilient?
How do we achieve communal forms of resilience?
What will a utopian picture of a resilient society look like?
Berat Kjamili
Impacting the world through social entrepreneurship: "Resilient Youngpreneurs"
Berat Kjamili is co-founder of Migport which connects refugees and locals through online entrepreneurship programmes. He is also one of the coordinators of the Social Entrepreneurship Workshops of Rutgers University. Berat has co-founded e-Residence Türkiye where over 10 million foreigners have registered for residence permits, and the world's biggest online hackathon, EUvsVirus of the European Commission, where over 21,000 people participated to find solutions to the pandemic. Previously, he worked with YouTube, Facebook, the United Nations, and top international NGOs regarding enhancing entrepreneurship communities. He has won over 10 prestigious international awards and published over 15 articles.
Talking points:
Berat's journey
Migport and how to connect refugees with locals through entrepreneurship
Working with vulnerable communities to find solutions to the effects of COVID-19 on society
Story of the EUVsVirus Hackathon of the European Commission
Youth social entrepreneurship
Kadi Kenk
Climate Change - what's it got to do with me?
Kadi is the Executive Director of the Let's Do It Foundation, an NGO that scales circular economy implementation through work on local level and training.
Talking points:
How do I know I have done enough to tackle climate change?
What are the opportunities for youth in the changing climate?
What to be prepared for?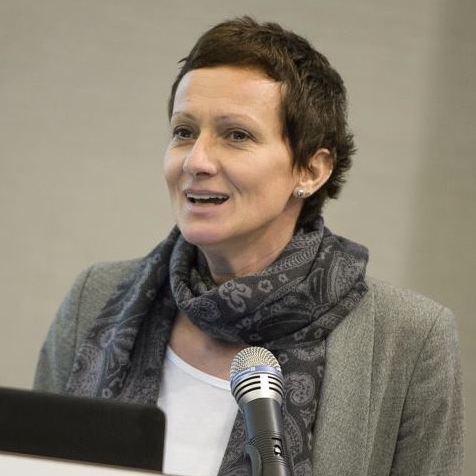 Sladjana Petkovic
COVID-19, Mental Well-being and Resilience of Young People – what have we learned?
Sladjana Petkovic is a European youth expert and UN Youth and Development consultant with more than 15 years of professional experience in supporting initiatives in European cooperation in the field of youth through the EU-CoE Youth Partnership's Pool of European Youth Researchers (PEYR AG) in the areas of: Youth participation and Citizenship; Quality Education; Youth Employment and Employability; Transition to autonomy; Adolescent Wellbeing; Social Inclusion; Social Innovation etc. She is passionate about applying human-centered and knowledge-based approaches to inform an innovative youth policy reform and service development and delivery, in cooperation with UNICEF (ECARO), IOM, UNDP, and social partners in Europe and Central Asia.
Talking points:
Adolescence, COVID-19 and youth agency (resilience): navigating the crisis.
COVID-19 Knowledge Hub: learning about the impact of COVID-19 on youth (mental health & well-being)
Policy responses and gaps: EU Recovery Resilience plans, youth needs and a lack of consultation.
The role of youth work in fostering youth agency/ resilience in times of crisis.
Artur Aheiev
Disinformation, social media diplomacy and the importance of public resonance
Artur Aheiev is a Policy Labs Facilitator in Ukraine at EU4Youth - Youth Engagement Roadmaps, Young European Ambassador at EU Neighbours east, and Ukrainian Youth Delegate to the UN 2020-2021.
Talking points:
Youth resilience against disinformation (top 5 Russian narratives of propaganda);
Importance of public resonance;
Calling things by their names (new round of direct diplomacy of the European Union);
Supporting independent (youth) media (examples from Ukraine).