Youth and resilience in challenging times across key sectors

Speakers' key takeaways and messages from the EU4Youth Days
Cristina Bacalso
Stronger Together - Towards reciprocity, solidarity and communal forms of resilience
Cristina Bacalso is an independent research consultant with a specialisation in public policies for adolescent and youth development, youth participation, and advocacy. She has over 15 years of experience in policy and advocacy for young people, including as Adolescent Development and Participation advisor for UNICEF Europe and Central Asia Regional Office and UNICEF Innocenti, and Research Coordinator for Youth Policy Labs, a global think-tank specifically focusing on youth.
Talking points:
What is resilience?
How can we become more resilient?
How do we achieve communal forms of resilience?
What will a utopian picture of a resilient society look like?
Berat Kjamili
Impacting the world through social entrepreneurship: "Resilient Youngpreneurs"
Berat Kjamili is co-founder of Migport which connects refugees and locals through online entrepreneurship programmes. He is also one of the coordinators of the Social Entrepreneurship Workshops of Rutgers University. Berat has co-founded e-Residence Türkiye where over 10 million foreigners have registered for residence permits, and the world's biggest online hackathon, EUvsVirus of the European Commission, where over 21,000 people participated to find solutions to the pandemic. Previously, he worked with YouTube, Facebook, the United Nations, and top international NGOs regarding enhancing entrepreneurship communities. He has won over 10 prestigious international awards and published over 15 articles.
Talking points:
Berat's journey
Migport and how to connect refugees with locals through entrepreneurship
Working with vulnerable communities to find solutions to the effects of COVID-19 on society
Story of the EUVsVirus Hackathon of the European Commission
Youth social entrepreneurship
Kadi Kenk
Climate Change - what's it got to do with me?
Kadi is the Executive Director of the Let's Do It Foundation, an NGO that scales circular economy implementation through work on local level and training.
Talking points:
How do I know I have done enough to tackle climate change?
What are the opportunities for youth in the changing climate?
What to be prepared for?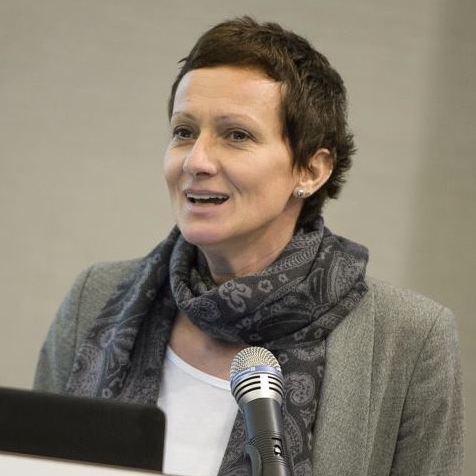 Sladjana Petkovic
COVID-19, Mental Well-being and Resilience of Young People – what have we learned?
Sladjana Petkovic is a European youth expert and UN Youth and Development consultant with more than 15 years of professional experience in supporting initiatives in European cooperation in the field of youth through the EU-CoE Youth Partnership's Pool of European Youth Researchers (PEYR AG) in the areas of: Youth participation and Citizenship; Quality Education; Youth Employment and Employability; Transition to autonomy; Adolescent Wellbeing; Social Inclusion; Social Innovation etc. She is passionate about applying human-centered and knowledge-based approaches to inform an innovative youth policy reform and service development and delivery, in cooperation with UNICEF (ECARO), IOM, UNDP, and social partners in Europe and Central Asia.
Talking points:
Adolescence, COVID-19 and youth agency (resilience): navigating the crisis.
COVID-19 Knowledge Hub: learning about the impact of COVID-19 on youth (mental health & well-being)
Policy responses and gaps: EU Recovery Resilience plans, youth needs and a lack of consultation.
The role of youth work in fostering youth agency/ resilience in times of crisis.
Artur Aheiev
Disinformation, social media diplomacy and the importance of public resonance
Artur Aheiev is a Policy Labs Facilitator in Ukraine at EU4Youth - Youth Engagement Roadmaps, Young European Ambassador at EU Neighbours east, and Ukrainian Youth Delegate to the UN 2020-2021.
Talking points:
Youth resilience against disinformation;
Importance of public resonance;
Calling things by their names (new round of direct diplomacy of the European Union);
Supporting independent (youth) media (examples from Ukraine).
Panel discussion: "Partnering with young people for change"
Françeska Muço
Françeska Muço is an Albanian civil society activist. Since an early age, she has been very active and passionate about civil rights and citizens' engagement in democratic processes by designing and implementing several projects and advocacy campaigns related to youth and women empowerment, education, human rights, and peace building. Her activities include being part of consultants' groups for designing several youth initiatives, action plans and legislative proposals that have enabled her to be a youth representative in several advisory boards at local and national level. Françeska is also very active in public debates, through participation as a speaker in conferences, awareness campaigns, TV shows and interviews. Her professional experience is mostly with project implementation and fundraising within the European Union programmes but also with donors in Albania. From 2018 until 2020, she was youth representative at the "UN Women Albania Civil Society Advisory Group".
She currently holds the position of Secretary General of the Young Professionals Network of Albania, and is also part of the Governing Board of the Regional Youth Cooperation Office (RYCO) and of the UN Youth Advisory Board.
Ines Bulajić
Ines Bulajić is a Fundraising Consultant at the Regional Youth Cooperation Office (RYCO) and led the ROUTE WB6 project on regional youth volunteering. She has worked and consulted for various stakeholders from the private, public and NGO sectors, including Ecorys, the Creative Europe Desk in Bosnia and Herzegovina, GIZ, UN Women, USAID, Public Administration International, as well as several EU-funded projects in the Western Balkans. She has a successful background in project development and management, public relations, and event management, including advocacy and outreach campaigns.
Jacob Samukashvili
Jacob Samukashvili is a beneficiary of the Europe Foundation's Youth Integration programme, which supports youth volunteerism and civic engagement throughout Georgia.
Nana Tsikvadze
Nana Tsikvadze is a Programme Associate at the Europe Foundation, a leading provider of grants in Georgia, which strives to promote civic participation and democratic governance by supporting civil society actors and youth, so that they contribute to more inclusive, transparent, and accountable policy-making.
Elie Gemayel
Elie Gemayel is currently the Senior Project Manager of the Linataawan EU for Civil Society in Libya project at the British Council. Elie was formerly the Regional Programme Manager for Young Mediterranean Voices, a debate and dialogue programme, with responsibility for the Southern Mediterranean region. With over ten years of experience in the implementation and delivery of large-scale projects, Elie was able to build trusted relationships with state and non-state actors in the sectors of civil society, youth, citizenship, gender equality and women's participation, in an inclusive and a do-no-harm approach.
Noran Elarabi
Noran Elarabi works in the fields of youth empowerment and organisational capacity building. She is a Project Manager at Tatweer Research, research affiliate with the North Africa Policy Initiative, and executive director of the Libyan Debate Club. She was the Master Facilitator at the Young Mediterranean Voices project in Libya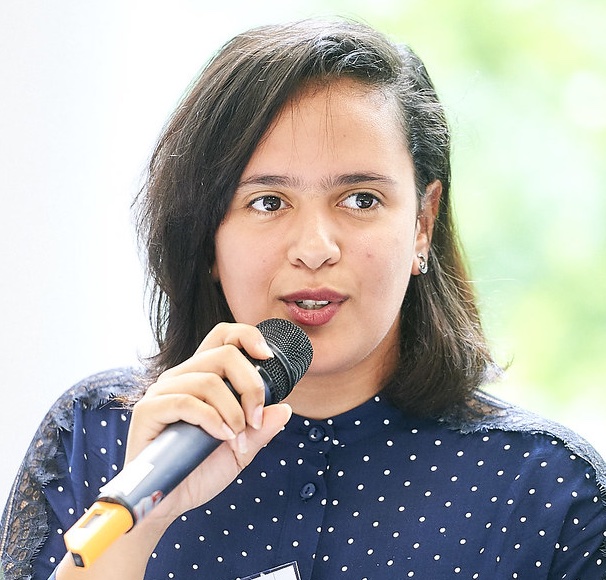 Esmat Elsayed
Co-Founder: Young Mediterranean Voices
Coming from Egypt, Esmat is a "College of Europe" graduate; holding EMJMD M.A in Euro-Mediterranean Migration and Intercultural Mediation; and a B.A in Strategic Communication and Mass Media. Her research focus is on European integration, otherness, fighting violent extremism and hate speech against minorities. She is a youth advocate on the Euro-Mediterranean and EU-Africa level. She co-founded Young Mediterranean Voices debate and advocacy programme, and she has facilitated/moderated more than 80 training modules, conferences, virtual sessions and workshops on debate and dialogue as tools for conflict resolution and intercultural mediation.
Esmat's passion is focused on debate, dialogue and advocacy to bring young generation in Europe, MENA and Africa together and empower their voices with actions on the decision-making level.
Selim Arda Tekin
Selim Arda Tekin is a law student who is trying to show the importance of volunteering and the positive change people can achieve through it. He is working in different areas in order to achieve a more prosperous future for all.
Buse Buket Çankaya
Galatasaray University Faculty of Law student.
Since 2017, she has worked in non-governmental organizations such as TEMA and LÖSEV. Now, she is an active volunteer of the Community Volunteers Foundation and also the coordinator of the Vision 101 education project with the support of TOG. She is also a board member of the GSU Community Volunteers Club.